Written by Huffington Post
Published in News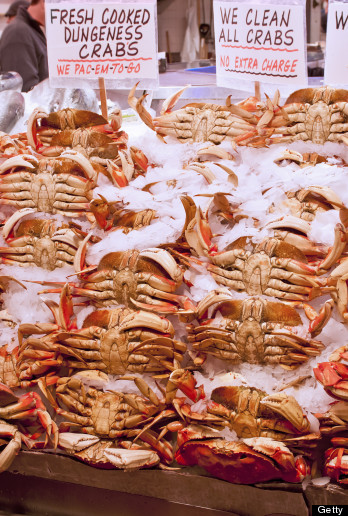 WASHINGTON -- More Americans are annoyed by the idea of food stamp recipients using their benefits to buy expensive food than their using them to buy junk food, according to a new HuffPost/YouGov poll.
According to the survey, 54 percent of Americans think people should not be allowed to use food stamps to buy expensive items such as crab legs, while only 32 percent said that they should be allowed to do so.
By contrast, respondents were split on allowing those on food stamps to buy junk food, like potato chips, candy and soda. Forty-five percent said they should be allowed to buy those items and 42 percent said they should not.
Read more: http://www.huffingtonpost.com/2013/08/16/food-stamp-poll_n_3763755.html?utm_hp_ref=black-voices&ir=Black%20Voices