Written by Huffington Post
Published in News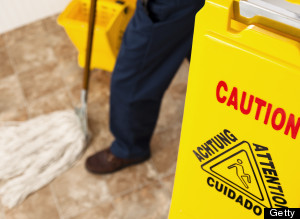 If there's an economic recovery going on, Elizabeth Castillo hasn't seen the fruits of it.
Castillo, 58, works as a home health aide in El Paso, Texas, caring for elderly and disabled clients. She's managed to hold down her job throughout the Great Recession and its lingering aftermath, but she finds herself falling behind. Castillo hasn't seen a meaningful raise since the recession started.
Despite roughly 30 years of caregiving experience, Castillo earns between $7.50 and $8 per hour, depending on which of two agencies she's clocking in for. Her last raise came three years ago, when one agency bumped her up from the federal minimum of $7.25 to $7.50. Her decades of work warranted a quarter more per hour than her less seasoned colleagues, she was told.
That now-distant raise put an extra $6 or so in her pocket a week -- not enough to keep up with the rising cost of living, she found.
"I try not to think about it," Castillo said. "I just learn to live with the situation. I know it's hard. But I try to be positive, not negative."
Castillo is one of millions of low-wage workers who have been gainfully employed during the long economic downturn yet are still victimized by it. Few classes of workers are doing especially well at the moment, but those who were already at the bottom of the wage scale find themselves slipping more than others.
Read more:http://www.huffingtonpost.com/2013/08/01/low-wage-workers-recovery_n_3685091.html