Entertainment
It looks like the struggles in which Kelly Rowland sings about in ballad/ musical confessional "Dirty Laundry" are long gone. The music video for the personal song debuted on Monday, July 22nd and Kelly is seen crying through much of the video as she confesses to being jealous of "sister" Beyoncé's success and abuse from a former boyfriend. However, the rough patch seems to be over and everything is coming up roses for Rowland.
Kelly has just landed an exciting new gig as the new brand ambassador of luxury car company, Jaguar. The singer was spotted in Miami on the set of a commercial for the British car company. In addition to being the face of Jaguar, Kelly is also keeping busy promoting her "Talk a Good Game" album and hosting the newest "X Factor" show.
(Special to the NNPA from The Houston Forward-Times)
Top Ten DVD List for Aug. 6, 2013
"Bruce Lee: The Legacy Collection"
"Midsomer Murders: Set 22"
"The World before Her"
"Storm Surfers 3D"
"Duch: Masters of the Forges of Hell"
(CNN) -- I'll take saddest Jeopardy misspelling ever for $3,000, Alex.
Social media is still howling after last week's perceived slight of eighth-grader Thomas Hurley III and his misspelling of "Emancipation" during Kids Week on "Jeopardy!"
Thomas knew the answer to the Final Jeopardy question: Abraham Lincoln called this document, which took effect in 1863, "a fit and necessary war measure."
But the 12-year-old Connecticut boy added an extra "t" to his answer: emanciptation proclamation.
Host Alex Trebek said Thomas "misspelled it badly."
"That's unfortunate," he said. "The judges are ruling against you."
Thomas, who was in second place with $9,600 in winnings, had wagered $3,000 on the answer. He hung his head.
"The thing that bothered me most was the way Alex Trebek and the producers treated my son. They were kind of smug," his father, Thomas Hurley II, told CNN on Sunday night. "It's a kids' tournament! Everyone knew what he meant."
The show was recorded in February, but aired Wednesday.
Hurley said his son "was barely holding it together, he was almost in tears. He had to relive it on Wednesday."
Jeopardy producers stood by their decision.
"If Jeopardy! were to give credit for an incorrect response (however minor), the show would effectively penalize the other players. We love presenting young people as contestants on our show, and make every effort to be fair and consistent in their treatment."
Right or wrong, the younger Hurley still would not have won.
He ran into a buzz saw of a competitor in Skyler Hornback, who set the all-time record for kids with $66,600. Skyler's haul was also the third-largest one-day total in the game's history.
For placing second, Thomas took home $2,000.
The Internet was not amused.
"I used to love Jeopardy, but how Alex treated that kid and embarrassed him was uncalled for," Luke Tran said in a post on the Jeopardy! Facebook page. "He called him out on his spelling saying it was badly misspelled when it wasn't that badly misspelled it was just misspelled slightly."
Some questioned the point of the game show.
"Jeopardy is not a spelling bee game and frankly before Alex Trebek or the judges penalize this boy for not spelling a word correctly then Alex trebek needs too explain too the contestants that spelling matters in the final around," Ash Cruz Rios-James also said on Facebook.
A healthy back-and-forth ensued with those who found the show made the right call.
"Bravo Jeopardy!" said David Sneen on Twitter. "If you were to give credit for a misspelled answer...how close would the spelling need to be?"
Facebook user Jan Manire put it in perspective: "Am sorry Thomas feels that he was 'cheated' because of misspelling. Even if the answer had been allowed, he still would have been in second place and won $2,000, which is what he won."
Pamela Smith, the woman who claimed that basketball icon Michael Jordan (pictured) had fathered her 17-year-old son, was ordered by a judge to pay him $9,704.13 for reportedly trying to milk the player out of thousands for a child whom she knew was not his, according to TMZ.
Smith filed a paternity suit back in February of this year demanding she get full custody of their alleged son, insisting that Jordan take a paternity test and dole out child support dollars for knocking her up back in 1995. The legendary Hall of Famer, though, stood his ground and denied he was the father of the boy.
But during the case's discovery process, Jordan's attorney uncovered the fact, that Smith named her ex as her son's biological Dad in her divorce filings.
Smith then withdrew her suit one month after filing it with the courts, but there was always a possibility that it could be refiled.
According to Estee Portnoy, a spokeswoman for the wealthy entrepreneur and majority owner of the NBA Charlotte Bobcats, stated then that Smith's legal move didn't have a leg to stand on and Jordan would not pay her one red cent.
Now, according to TMZ, on July 19th, a judge reportedly referred to Smith's filing as bogus and even called her out as a gold digging media hound who hired a publicist before even securing an attorney to represent her.
The judge then ordered Smith to ante up the money so that Jordan's legal tab would be satisfied.
Read more: http://newsone.com/2658793/michael-jordan-paternity-case/
LOS ANGELES — Rapper and actor 50 Cent faces arraignment on charges that he attacked his ex-girlfriend and trashed her condo.
The hearing for the singer, whose real name is Curtis Jackson, was scheduled for Monday.
If convicted, the "In Da Club" singer faces up to five years in jail and $46,000 in fines.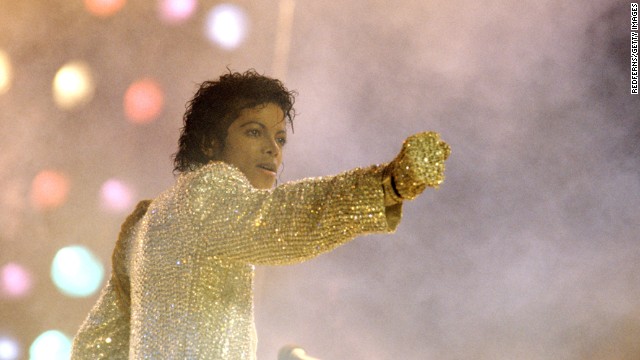 The death in 2009 of superstar Michael Jackson, who died of cardiac arrest at the age of 50, sent shockwaves around the world.
STORY HIGHLIGHTS
Michael LePerruque traveled with Michael Jackson for three years a decade ago
Jackson would call his guard late at night with slurred speech, he says
"I think he was just lonely and wanted to have somebody to talk to," LePerruque says
Although he was called to testify by AEG Live, he spoke glowingly of Jackson
Los Angeles (CNN) -- Michael Jackson's former security chief testified that he worried at times that the singer might overdose on drugs, but he didn't think he was an addict.
Michael LePerruque, who traveled with the pop icon for three years a decade ago, returns to the stand Monday for more testimony in the wrongful death trial of Jackson's last concert promoter.
AEG Live called LePerruque as a witness in an effort to show jurors that Jackson was a secretive drug addict, making it impossible for its executives to know his life was in danger as he prepared for his comeback tour.
Michael Jackson's mother and three children are suing the promoter, contending the company is liable in his death because it negligently hired, retained or supervised Dr. Conrad Murray, the physician convicted of involuntary manslaughter in Jackson's death.
LePerruque, however, spoke glowingly of Jackson and after his first day of testimony last week he sought out Katherine Jackson to give his former boss's mother a hug.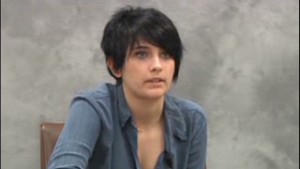 Paris Jackson's deposition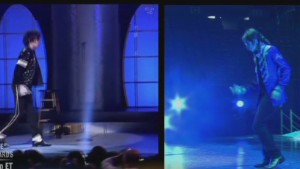 Compare Michael Jackson in 2001 to 2009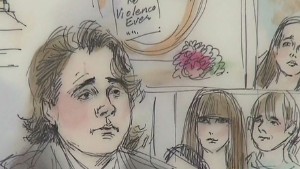 Prince Jackson testifies against AEG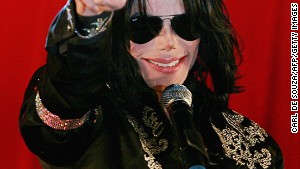 Doctor: Jackson had no REM sleep
He was hired as the chief of Jackson's travel security team after he retired from the Los Angeles County Sheriff's Department, where he served as a deputy for 22 years. Part of his training involved recognition of when someone was under the influence of drugs, he said.
Jackson called him between 20 and 30 times from his hotel room "in the middle of the night," LePerruque testified. "His speech would be very slurred. There would be a lot of mumbling, and I wouldn't be able to comprehend what he was saying."
He would go to Jackson's room many of those nights to check to make sure he was alright, he said. He appeared to be intoxicated, he said. "I think he was just lonely and wanted to have somebody to talk to."
Under cross examination by Jackson lawyer Deborah Chang, LePerruque said Jackson's intoxication appeared to be consistent with someone drinking alcohol and taking sedatives to sleep.
Did he think he was addicted to drugs? "I wouldn't be able to say that he was addicted to those," he answered.
The security chief said he would sometimes notice empty wine bottles from the hotel room's minibar, but he never saw drugs. He also never witnessed Jackson take medications, he said.
He described a scary incident in 2001 when Jackson's children dialed 911 for help when they found their father passed out in the hallway of their suite at a Disney World hotel in Orlando, Florida.
Paris and Prince, then just 3 and 4 years old, were "crying, saying they couldn't wake up daddy," he testified. Jackson woke up after LePerruque performed mouth-to-mouth resuscitation and shook him, he said. Paramedics found no signs of a drug overdose, he said.
"It was my concern that, yes, he may overdose," LePerruque said.
LePerruque said he never confronted Jackson about his drug use because he "didn't want to put him on the defensive." To do so might have created a barrier, he said. "I wanted to be able to be close to him to monitor him to protect him."
The incidents of slurred speech and incoherent late night phone calls did not happen over the entire time LePerruque worked with Jackson, he said.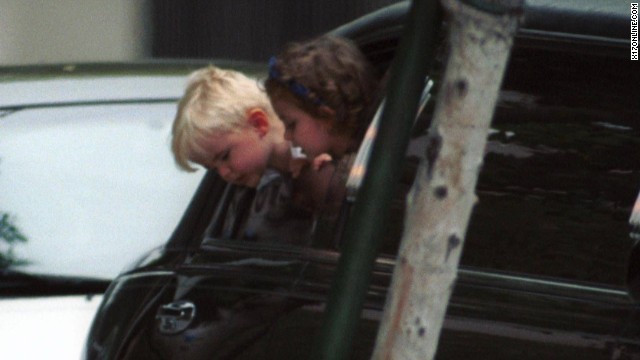 Michael Jackson's children in the spotlight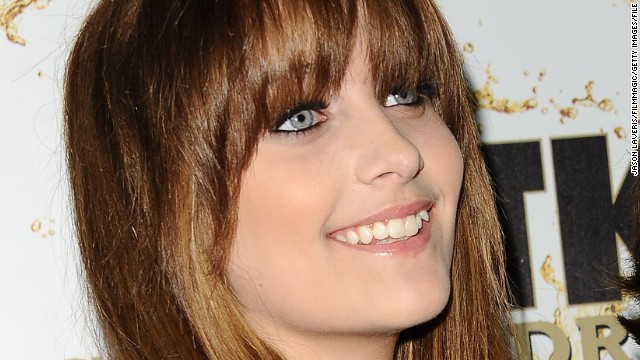 Photos: All in the Jackson family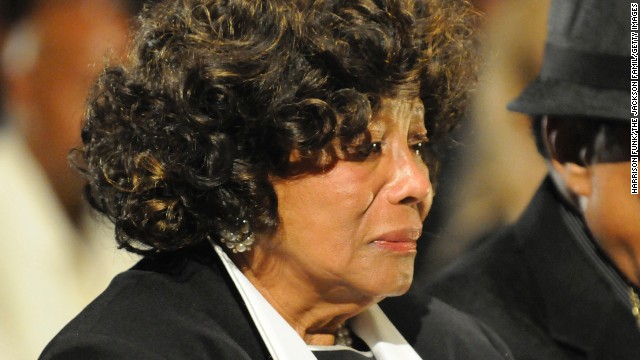 Who's who in Jackson trial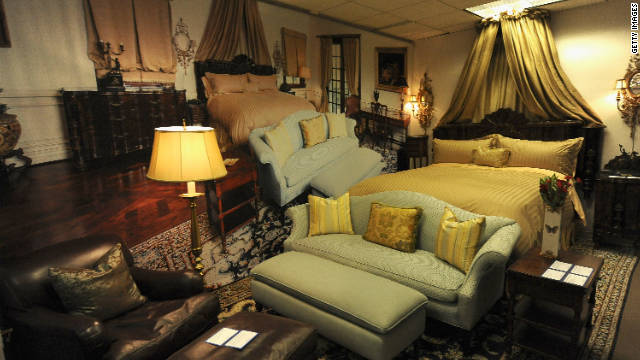 Photos: Michael Jackson auction
Jackson "fought very, very hard not to be on the prescription medications," LaPerruque testified.
He told of one conversation in which Jackson told him he was not going to use drugs again.
"Do I seem clear?" he said Jackson asked him. "I just want you to know that I'm going to stay this way, that I'm not going back to the way I was."
Their late night talks revealed to the guard that Jackson had trouble getting to sleep, a problem that would eventually lead to his death. He told him he couldn't sleep because his brain wouldn't stop creating music.
"He said that as an artist he always had a tune in his head, different melodies, and he wasn't able to stop it," La Perruque said. "It was always constant going through his brain.
The coroner ruled that Jackson died of an overdose of propofol, which Murray told investigators he was using to treat the singer's insomnia.
The incidents in which Jackson appeared to be under the influence of alcohol and drugs became more frequent after the broadcast of a documentary based on Martin Bashir's extensive interviews with him. LaPerruque said Jackson was "very devastated" by what he thought was the betrayal of trust he had with Bashir. Child molestation charges were filed in Santa Barbara County, California, after the broadcast.
LaPerruque said he never believed the criminal charges against Jackson were true. If he suspected he was molesting children he would be the first to slap handcuffs on him, he said.
"I came out in full support of him," LaPerruque said.
Jackson was acquitted on all charges after a trial.
LaParruque called Jackson "very down to earth," saying he was proud to have worked for him.
"There were times there were difficulties, but for the most part it was a pleasure working for him," he said.
He noted that one problem Jackson had was keeping up with his cell phones. He lost 27 of them, he said.
The wrongful death trial begins its 15th week in a Los Angeles courtroom Monday. The judge projected the trial will last until the middle of September.
Page 1 of 2
Good things, apparently, come to fans who wait.
TLC, the trio that shot to fame in the early '90s with the best-selling album "CrazySexyCool" and a string of hit singles including "Baby Baby Baby," "Creep" and "No Scrubs," decided to return to the recording studio.
The as yet untitled album is expected to be released in October. Two songs
...
Calvin Cordozar Broadus – aka Snoop Doggy Dogg, aka Snoop Dog and most recently Snoop Lion, tweaking his image last year when he recorded a reggae album in Jamaica called "Reincarnated" – talks about his latest screen outing as Smooth Move in "Turbo," an animated adventure about a snail who dreams of entering the Indianapolis 500.
Kam Williams: Hi Snoop, thanks for the interview.
Snoop Dogg: My pleasure, Kam.
KW: What interested you in "Turbo?"
Big chop. Pre-poo. Protective styles. To the average person, these words may not mean much. But to a natural, these words are a way of life – the natural-hair life.
Women, men and children from across the Mid-South came together on July 27th and 28th at the Memphis Cook Convention Center for the 2nd Annual Naturals in the City Hair and Wellness Expo, hosted by A Natural Affair Salon.
A one-day hair show in its inaugural year, this year's expo was a two-day event complete with seminars and workshops by industry professionals, including Jenelle Stewart, Editor in Chief of Kinky Curly Coily Me!, holistic health expert Dr. Nina Ellis-Hervey and national makeup artist and Memphis native, Nikki Chanel of TeamFaceGyrl.
For movies opening Aug. 2, 2013
BIG BUDGET FILMS
"2 Guns" (R for profanity, brief nudity and pervasive violence) Espionage thriller about a DEA Agent (Denzel Washington) and a Naval Intelligence Officer (Mark Wahlberg) tricked into mistrusting each other while infiltrating a drug cartel. With Paula Patton, James Marsden, Bill Paxton and Fred Ward.
"The Smurfs 2" (PG for rude humor and action sequences) Animated sequels finds Papa (Jonathan Winters), Clumsy (Anton Yelchin), Grouchy (George Lopez) and Vanity Smurf (John Oliver) teaming up with a couple of human pals (Jayma Mays and Neil Patrick Harris) to rescue Smurfette (Katy Perry) from the clutches of an evil wizard (Hank Azaria). Voice cast includes Jimmy Kimmel, Shaquille O'Neal, Jeff Foxworthy, Fred Armisen, Christina Ricci and J.B. Smoove.
Judging by Dr. Carl Hart's background, it's a little surprising he ever made it out of the "hood, let alone became one of the nation's leading neuroscientists. After all, he grew up in a rough area of Miami, Fla., where as a teenager he roamed the streets as a gun-toting, drug dealer.
Only after entering the military did he come to appreciate the value of an education, and eventually earn his BS, MS and PhD degrees. Today, he teaches at Columbia University where his work in pharmacology has uncovered some rather startling statistics, such as "85% of drug users aren't addicted," "the War on Drugs has "had no effect on daily use of marijuana, heroin or any type of cocaine," and "around half of all people with drug addictions are employed full-time and many never commit crimes..."
Getting news that you've been diagnosed with a terminal disease is something we all hope we never have to face. But, as some say, we can't always choose our circumstances.
But we can always choose how we react, no matter how negative the news is.
Sam Simon, who made his fortune developing shows such as "The Simpsons" and "The George Carlin Show," has decided to react to a terminal cancer diagnosis the way he always has to everything else: by giving.
When Simon was diagnosed with terminal colorectal cancer and given a few months to live, he announced in an interview with The Hollywood Reporter that he would donate his fortune to various charities. And how much is it worth? Simon confesses that's he not sure, but an appropriate description would probably be "a lot."
WHAT'S HAPPENING MYRON? If you're willing to take a short road trip down Highway 61 this weekend, you might find it worth your while. Morris Day and The Time – one of the greatest party bands – will be in concert at the Isle of Capri Casino in Lula, Miss. on this Saturday night.
If you haven't gone to a party and danced off of either "The Bird" or "Jungle Love" you have been attending the wrong functions. These guys have always been at the center of popular party music...and it never gets old.
Also, aren't these guys the reason why you can never watch "Purple Rain" too many times?
Subcategories