Entertainment
There are some days when I just love #BLACKTWITTER. Only via this creative hodgepodge of bloggers, reporters and internet Benita Butrells can you find out who Whiz Kalifah is dating, what the Obama's had for dinner and which political celebrities just got called out. In this case it's the third category that caught my attention, as Mo'Kelly, author of the omnipresent Mo'Kelly Report wrote an article 'exposing' Crystal Wright aka ConservativeBlackChick.com an occasional political commentator for Fox, CNN and HLN who's statements during the Zimmerman trial have earned her plenty of side eye from the African American community. Kelly proves that Wright is not a true card carrying Republican but only plays the Black Ann Coulter on television to cash in on the lucrative business of GOP Tokenism in the Tea Party age. And while his take down and subsequent online battles haven't always been pretty; this whole affair does say a lot about the state of public discourse on black politics in the internet age.
In the interest of full disclosure I have met Crystal Wright in person exactly one time, and have been on radio or television with her a total of four times. In most of those interactions she's been perfectly nice even if we disagree and I find some of her rhetoric to be unnecessarily inflammatory. Wright raised her profile in the last few months during the Zimmerman Trial with a few particularly explosive appearances on HLN's Dr. Drew and for provocative tweets on everything from the number of black lawyers analyzing the trial on the cable networks to Sybrina Fulton's fitness as a mother. People got angry, she got a ton of nasty tweets and new followers and that's likely what brought her to the attention of Kelly.
The Mo'Kelly report entitled Nouveau Black Republicans (Like Crystal Wright) Ruining RNC Minority Outreach outlines that despite Crystal Wright's present day fire-brand Tea Party rhetoric for years she gave money to Democratic candidates, and voted for Barack Obama in 2008. Ultimately he states that Crystal isn't really a conservative at all, but a political opportunist who knew the fastest route to fame and notoriety was to be a conservative token in the post Tea-Party era. Kelly goes on to point out that it's Republicans like Wright that keep the GOP from attracting and recruiting African Americans. Crystal angrily defended herself on Twitter, the whole thing went viral pretty quickly and provided hours of entertainment for those who could keep up with the hashtags.
Kudos to Mo'Kelly for doing some legitimate research, all too often disagreements with African American GOP'ers degenerate into slinging insults and calling each other racist names. But this wasn't really an exposure along the lines of Armstrong Williams back in 2005. Armstrong was a long time conservative, from TV and radio and he got busted when USA Today wrote a story revealing that Williams was taking money from the Bush Administration to promote No Child Left Behind in his syndicated column. Like him or not Armstrong Williams was a credible conservative, who probably would've supported NCLB anyway, but finding out that he was taking checks from Bush while promoting himself as an independent conservative thinker destroyed his brand. Crystal is no Armstrong Williams. Her brand is to be a political shock-jock, not a credible discerning political thought leader. Finding out that Crystal Wright might be an ideological fraud is like finding out that A-Rod is on steroids. You're kinda taken aback that it's finally OUT there, but your sortof suspected all along.
There are plenty of hardcore conservative African American Republicans out there like Ron Christie, Robert Traynum, Juan Williams or even Lenny McAllister who promote the party without playing the Black Ann Coulter role that Crystal often does. The behavior of political pundits like Crystal Wright or Jesse Lee Peterson would be a charade if anyone ever thought their intention was to expand the base of the Republican Party or really advocate a specific set of policies. However, think tanks and PACS aside, their rhetoric suggests that has never been high on their agenda. Which isn't in and of itself wrong, but simply reinforces the idea that you can't expose somebody who's game has been on front street since day one to anyone willing to walk by and take a look.
This story will be buried under a mountain of new Twitter news by next week, and no one's opinion of Wright or Kelly will be fundamentally changed by these revelations. However, what was made clear was this: In this age of opensecrets.org and easily traced money and email paths, it pays (literally) to stay ideologically honest and consistent in the public sphere. What little credibility you can build can be ripped up in no time if #BLACKTWITTER catches you sleeping.
Whitney Houston's diva status has been certified for over 25 years and will live on through her legacy. She has birthed some of the best (and worst) trends in the 80′s and 90′s offering inspiration to modern-day divas like Beyonce and Rihanna. To honor Whitney's 50th birthday, and her love of colored sequins, big furs, and fancy shawls click-through the late diva's marvelous looks of the past decade.
---
Whitney Houston Performs On ABC's "Dancing With The Stars"
---
Whitney Houston Performs At The 02 Dublin
---
Whitney Houston Performs At Acer Arena In Sydney
---
Whitney Houston accepts an award at the 3rd annual BET Honors at the Warner Theatre
---
Whitney Houston at the 2009 American Music Awards at Nokia Theatre L.A. Live
---
Whitney Houston performs on stage at Olympisky Sports Complex
---
Whitney Houston Performs On ABC's "Good Morning America"
---
Whitney Houston At The 2nd Annual BET Honors
The only thing that might have possibly caused more black hair buzz than this would have been if Oprah decided to go all the way natural and appear on her magazine cover post "big chop."
You've certainly heard by now: Beyoncé has ditched her weave for either a brand-new pixie cut or a realistic-looking short weave. (Set aside tens of thousands of words' worth of space on the Internet for a debate about which one it is.)
From Newsday:
Beyoncé, aka Sasha Fierce, shocked fans early Thursday when she posted a series of photos to her Instagram account debuting a short, blond pixie cut. Her dark brown roots still visible, Queen Bey poses in front of a mirror, apparently loving her new look.
Author Latrivia S. Nelson has firm roots in Memphis as a graduate of The LeMoyne-Owen College and as a marketing and public relations professional with over 14 years of experience with some of the cities most recognized organizations. She leans on that background to write her steamy love stories and incorporate all things Blues City in her books.
"Memphis is so rich with culture until if I never wrote about another locale in the world, I'd still have plenty of subject matter," said Nelson. "Each day, I find something or someone new to write about. It never gets old or boring. All you have to do is step outside of your door and you're bombarded with notable personalities."
Her latest novel, "The World in Reverse," has topped several Amazon best sellers lists, including #1 for African American Mystery and #1 for organized crime. And it's all about Memphis politics, police and crime.
Mariah Carey attends Lee Daniels' "The Butler" New York premiere, hosted by TWC, DeLeon Tequila and Samsung Galaxy
---
Tika Sumpter attends Lee Daniels' "The Butler" New York Premiere at Ziegfeld Theater
---
Anna Wintour attends Lee Daniels' "The Butler" New York Premiere at Ziegfeld Theater
---
Model Yaya DaCosta attends Lee Daniels' "The Butler" New York Premiere at Ziegfeld Theater
---
V Personality Alicia Quarles attends Lee Daniels' "The Butler" New York Premiere at Ziegfeld Theater
---
Singer Fantasia attends Lee Daniels' "The Butler" New York Premiere at Ziegfeld Theater
---
Keisha Nash Whitaker and actor Forest Whitaker attend Lee Daniels' "The Butler" New York Premiere at Ziegfeld Theater
---
Oprah Winfrey leaves the "Good Morning America" taping at the ABC Times Square Studios
---
Rita Ora Spotted in New York
---
Keshia Knight Pulliam attends Lee Daniels' "The Butler" New York Premiere at Ziegfeld Theater
---
Kerry Washington arrives at the 2013 Television Critics Association's Summer Press Tour
---
Sara Ramirez arrives at the 2013 Television Critics Association's Summer Press Tour
Lee Daniels – best known for directing and producing the Academy Award-lauded film "Precious" – talks about his new picture, "The Butler," a civil rights epic recounting the real-life story of an African American who served in the White House at the pleasure of eight presidents, from 1952 to 1986.
Kam Williams: Hey Lee, what a phenomenal film!
Lee Daniels: Did you like it?
KW: I loved it!
LD: Thanks, Kam.
Jazz, funk and soul keyboard maestro George Duke has passed away at age 67. According to USA Today, which attributed Duke's record label, Concord Music Group, Duke reportedly battled chronic lymphocytic leukemia.
Duke, whose celebrated career spanned nearly five decades and intersected with countless crème de la crème artists, died Monday, according to the Radio Facts website.
The death of the keyboard virtuoso comes just over a year after the death of his wife Corine. He had just launched his latest album, "Dreamweaver," which he'd dedicated to his wife's memory.
It looks like the struggles in which Kelly Rowland sings about in ballad/ musical confessional "Dirty Laundry" are long gone. The music video for the personal song debuted on Monday, July 22nd and Kelly is seen crying through much of the video as she confesses to being jealous of "sister" Beyoncé's success and abuse from a former boyfriend. However, the rough patch seems to be over and everything is coming up roses for Rowland.
Kelly has just landed an exciting new gig as the new brand ambassador of luxury car company, Jaguar. The singer was spotted in Miami on the set of a commercial for the British car company. In addition to being the face of Jaguar, Kelly is also keeping busy promoting her "Talk a Good Game" album and hosting the newest "X Factor" show.
(Special to the NNPA from The Houston Forward-Times)
Top Ten DVD List for Aug. 6, 2013
"Bruce Lee: The Legacy Collection"
"Midsomer Murders: Set 22"
"The World before Her"
"Storm Surfers 3D"
"Duch: Masters of the Forges of Hell"
(CNN) -- I'll take saddest Jeopardy misspelling ever for $3,000, Alex.
Social media is still howling after last week's perceived slight of eighth-grader Thomas Hurley III and his misspelling of "Emancipation" during Kids Week on "Jeopardy!"
Thomas knew the answer to the Final Jeopardy question: Abraham Lincoln called this document, which took effect in 1863, "a fit and necessary war measure."
But the 12-year-old Connecticut boy added an extra "t" to his answer: emanciptation proclamation.
Host Alex Trebek said Thomas "misspelled it badly."
"That's unfortunate," he said. "The judges are ruling against you."
Thomas, who was in second place with $9,600 in winnings, had wagered $3,000 on the answer. He hung his head.
"The thing that bothered me most was the way Alex Trebek and the producers treated my son. They were kind of smug," his father, Thomas Hurley II, told CNN on Sunday night. "It's a kids' tournament! Everyone knew what he meant."
The show was recorded in February, but aired Wednesday.
Hurley said his son "was barely holding it together, he was almost in tears. He had to relive it on Wednesday."
Jeopardy producers stood by their decision.
"If Jeopardy! were to give credit for an incorrect response (however minor), the show would effectively penalize the other players. We love presenting young people as contestants on our show, and make every effort to be fair and consistent in their treatment."
Right or wrong, the younger Hurley still would not have won.
He ran into a buzz saw of a competitor in Skyler Hornback, who set the all-time record for kids with $66,600. Skyler's haul was also the third-largest one-day total in the game's history.
For placing second, Thomas took home $2,000.
The Internet was not amused.
"I used to love Jeopardy, but how Alex treated that kid and embarrassed him was uncalled for," Luke Tran said in a post on the Jeopardy! Facebook page. "He called him out on his spelling saying it was badly misspelled when it wasn't that badly misspelled it was just misspelled slightly."
Some questioned the point of the game show.
"Jeopardy is not a spelling bee game and frankly before Alex Trebek or the judges penalize this boy for not spelling a word correctly then Alex trebek needs too explain too the contestants that spelling matters in the final around," Ash Cruz Rios-James also said on Facebook.
A healthy back-and-forth ensued with those who found the show made the right call.
"Bravo Jeopardy!" said David Sneen on Twitter. "If you were to give credit for a misspelled answer...how close would the spelling need to be?"
Facebook user Jan Manire put it in perspective: "Am sorry Thomas feels that he was 'cheated' because of misspelling. Even if the answer had been allowed, he still would have been in second place and won $2,000, which is what he won."
Pamela Smith, the woman who claimed that basketball icon Michael Jordan (pictured) had fathered her 17-year-old son, was ordered by a judge to pay him $9,704.13 for reportedly trying to milk the player out of thousands for a child whom she knew was not his, according to TMZ.
Smith filed a paternity suit back in February of this year demanding she get full custody of their alleged son, insisting that Jordan take a paternity test and dole out child support dollars for knocking her up back in 1995. The legendary Hall of Famer, though, stood his ground and denied he was the father of the boy.
But during the case's discovery process, Jordan's attorney uncovered the fact, that Smith named her ex as her son's biological Dad in her divorce filings.
Smith then withdrew her suit one month after filing it with the courts, but there was always a possibility that it could be refiled.
According to Estee Portnoy, a spokeswoman for the wealthy entrepreneur and majority owner of the NBA Charlotte Bobcats, stated then that Smith's legal move didn't have a leg to stand on and Jordan would not pay her one red cent.
Now, according to TMZ, on July 19th, a judge reportedly referred to Smith's filing as bogus and even called her out as a gold digging media hound who hired a publicist before even securing an attorney to represent her.
The judge then ordered Smith to ante up the money so that Jordan's legal tab would be satisfied.
Read more: http://newsone.com/2658793/michael-jordan-paternity-case/
LOS ANGELES — Rapper and actor 50 Cent faces arraignment on charges that he attacked his ex-girlfriend and trashed her condo.
The hearing for the singer, whose real name is Curtis Jackson, was scheduled for Monday.
If convicted, the "In Da Club" singer faces up to five years in jail and $46,000 in fines.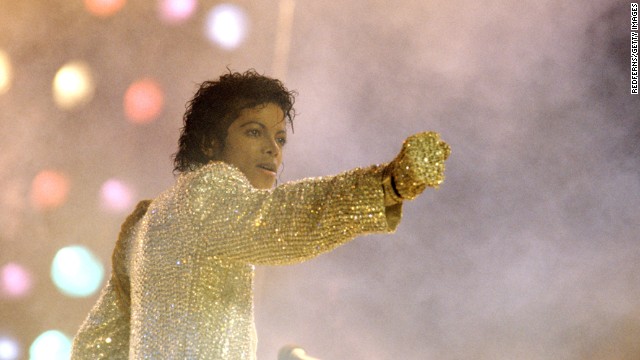 The death in 2009 of superstar Michael Jackson, who died of cardiac arrest at the age of 50, sent shockwaves around the world.
STORY HIGHLIGHTS
Michael LePerruque traveled with Michael Jackson for three years a decade ago
Jackson would call his guard late at night with slurred speech, he says
"I think he was just lonely and wanted to have somebody to talk to," LePerruque says
Although he was called to testify by AEG Live, he spoke glowingly of Jackson
Los Angeles (CNN) -- Michael Jackson's former security chief testified that he worried at times that the singer might overdose on drugs, but he didn't think he was an addict.
Michael LePerruque, who traveled with the pop icon for three years a decade ago, returns to the stand Monday for more testimony in the wrongful death trial of Jackson's last concert promoter.
AEG Live called LePerruque as a witness in an effort to show jurors that Jackson was a secretive drug addict, making it impossible for its executives to know his life was in danger as he prepared for his comeback tour.
Michael Jackson's mother and three children are suing the promoter, contending the company is liable in his death because it negligently hired, retained or supervised Dr. Conrad Murray, the physician convicted of involuntary manslaughter in Jackson's death.
LePerruque, however, spoke glowingly of Jackson and after his first day of testimony last week he sought out Katherine Jackson to give his former boss's mother a hug.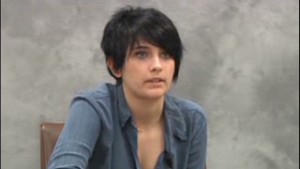 Paris Jackson's deposition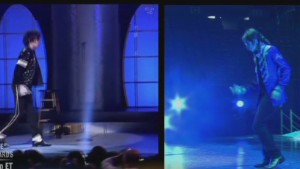 Compare Michael Jackson in 2001 to 2009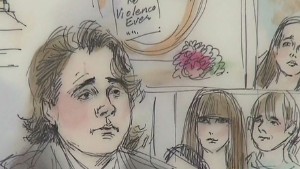 Prince Jackson testifies against AEG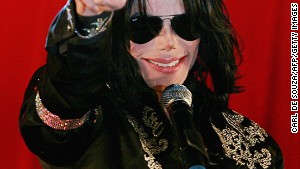 Doctor: Jackson had no REM sleep
He was hired as the chief of Jackson's travel security team after he retired from the Los Angeles County Sheriff's Department, where he served as a deputy for 22 years. Part of his training involved recognition of when someone was under the influence of drugs, he said.
Jackson called him between 20 and 30 times from his hotel room "in the middle of the night," LePerruque testified. "His speech would be very slurred. There would be a lot of mumbling, and I wouldn't be able to comprehend what he was saying."
He would go to Jackson's room many of those nights to check to make sure he was alright, he said. He appeared to be intoxicated, he said. "I think he was just lonely and wanted to have somebody to talk to."
Under cross examination by Jackson lawyer Deborah Chang, LePerruque said Jackson's intoxication appeared to be consistent with someone drinking alcohol and taking sedatives to sleep.
Did he think he was addicted to drugs? "I wouldn't be able to say that he was addicted to those," he answered.
The security chief said he would sometimes notice empty wine bottles from the hotel room's minibar, but he never saw drugs. He also never witnessed Jackson take medications, he said.
He described a scary incident in 2001 when Jackson's children dialed 911 for help when they found their father passed out in the hallway of their suite at a Disney World hotel in Orlando, Florida.
Paris and Prince, then just 3 and 4 years old, were "crying, saying they couldn't wake up daddy," he testified. Jackson woke up after LePerruque performed mouth-to-mouth resuscitation and shook him, he said. Paramedics found no signs of a drug overdose, he said.
"It was my concern that, yes, he may overdose," LePerruque said.
LePerruque said he never confronted Jackson about his drug use because he "didn't want to put him on the defensive." To do so might have created a barrier, he said. "I wanted to be able to be close to him to monitor him to protect him."
The incidents of slurred speech and incoherent late night phone calls did not happen over the entire time LePerruque worked with Jackson, he said.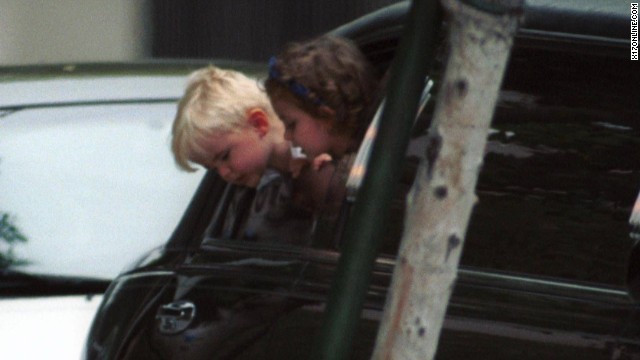 Michael Jackson's children in the spotlight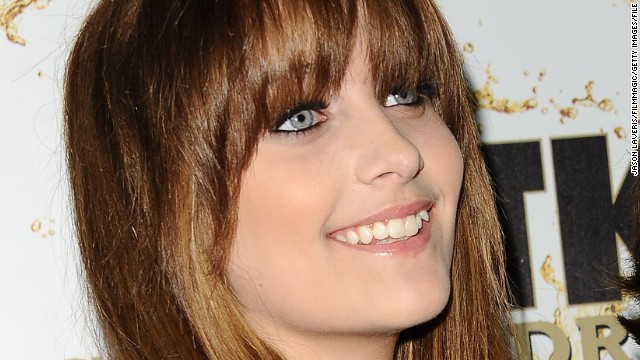 Photos: All in the Jackson family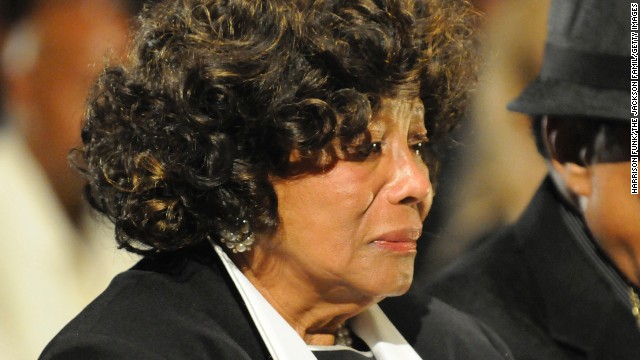 Who's who in Jackson trial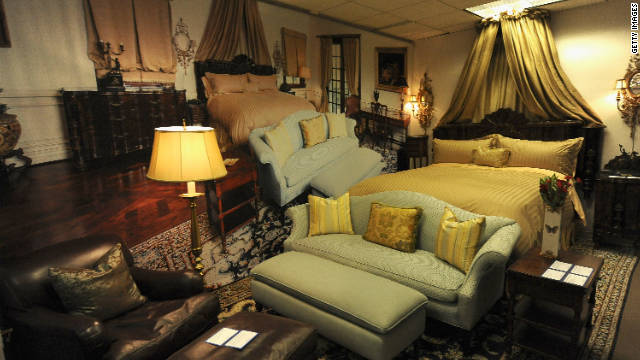 Photos: Michael Jackson auction
Jackson "fought very, very hard not to be on the prescription medications," LaPerruque testified.
He told of one conversation in which Jackson told him he was not going to use drugs again.
"Do I seem clear?" he said Jackson asked him. "I just want you to know that I'm going to stay this way, that I'm not going back to the way I was."
Their late night talks revealed to the guard that Jackson had trouble getting to sleep, a problem that would eventually lead to his death. He told him he couldn't sleep because his brain wouldn't stop creating music.
"He said that as an artist he always had a tune in his head, different melodies, and he wasn't able to stop it," La Perruque said. "It was always constant going through his brain.
The coroner ruled that Jackson died of an overdose of propofol, which Murray told investigators he was using to treat the singer's insomnia.
The incidents in which Jackson appeared to be under the influence of alcohol and drugs became more frequent after the broadcast of a documentary based on Martin Bashir's extensive interviews with him. LaPerruque said Jackson was "very devastated" by what he thought was the betrayal of trust he had with Bashir. Child molestation charges were filed in Santa Barbara County, California, after the broadcast.
LaPerruque said he never believed the criminal charges against Jackson were true. If he suspected he was molesting children he would be the first to slap handcuffs on him, he said.
"I came out in full support of him," LaPerruque said.
Jackson was acquitted on all charges after a trial.
LaParruque called Jackson "very down to earth," saying he was proud to have worked for him.
"There were times there were difficulties, but for the most part it was a pleasure working for him," he said.
He noted that one problem Jackson had was keeping up with his cell phones. He lost 27 of them, he said.
The wrongful death trial begins its 15th week in a Los Angeles courtroom Monday. The judge projected the trial will last until the middle of September.
Subcategories